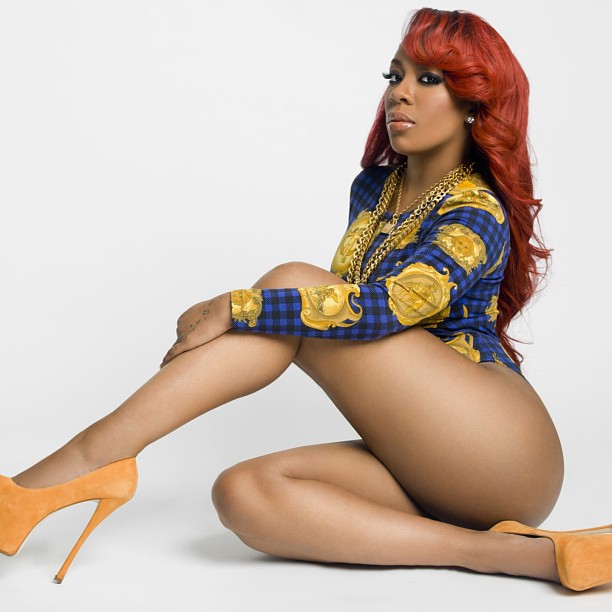 Following Tamar Braxton's visit to 'The Breakfast Club' on Monday morning, the internets were running wild with her comments about K. Michelle, when she brushed off her showing of support, saying that she purchased Tamar's album, and continued to take shots with a comment about having higher album sales.

Well, we all know K isn't going to take any shade, and she fired back at Tamar on Twitter.


"I'm really just trying to stay positive and live my life. I bought the album 2supprt her and everything. I don't get it. But I'm the bulley?" wrote K. Michelle.

Continuing, "You keep throwing rocks at me and then u run and hide behind Vince's man boobs! U not above getting checked shady boots! Don't worry about my album sales, worry about finding ur original face! My sales are REAL, nothing political ALL HARD WORK."

Directly addressing Tamar's comment that they aren't even in "the same conversation" because she allegedly sold 100k in three days, K. Michelle went on to allege that her team bought a good portion of those albums.

"Humble yourself! You bout SEVERAL of those albums. I sold over a 100,000 albums 2, just 4 days after u. SHE is not winning like SHE thinks," K wrote. "Now stop coming for me. There's enough room for everybody! Just shut up and sing! Leave me alone! Damn."

The last statement holds the truest, there is plenty of room for both of these talented ladies, and the most important thing is the music, so lets hope this becomes a dead issue and they keep it there.

Wednesday, September 11, 2013 at 2:26PM
|

1 Reference
|

Post a Comment
|