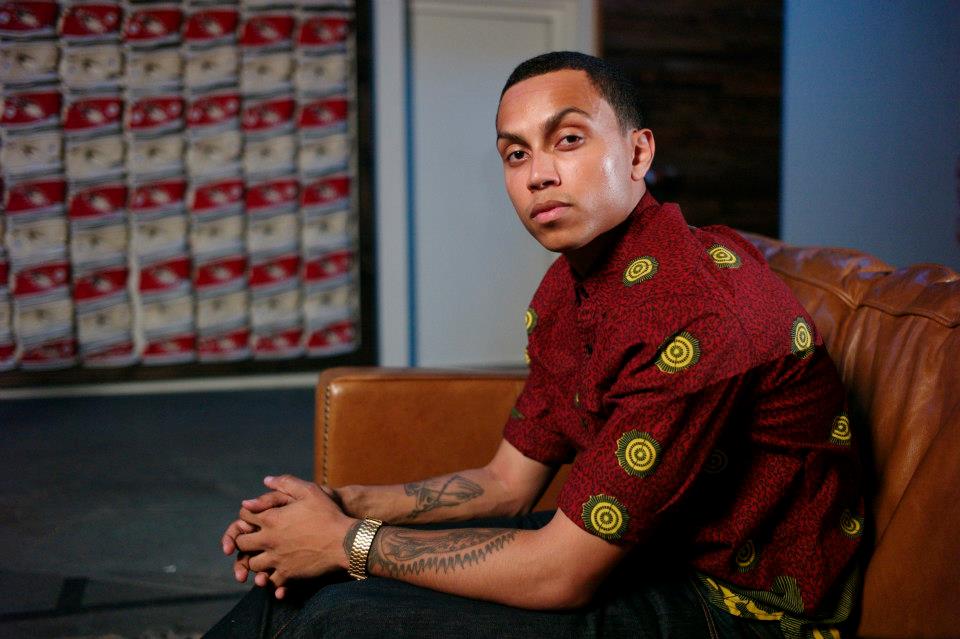 If you ask any artist – veteran or newcomer – what is one of the most difficult tasks to do as an artist, many will say that choosing the right single to launch a project will be on the list. With the likes of consumers changing daily, it is not as easy to secure a hit or memorable track for most artists.

Slip-N-Slide Records hasn't had too much trouble with choosing the right hits though. Being one of Hip-Hop's more relevant labels in the late 90′s and 2000′s, it is safe to say that producing hits and memorable artists is something like their niche. But, now in 2013, they're working on doing the same with R&B.

Swedish native, Sebastian Mikael, is the newest signee to the label, and the singer/songwriter is here to set the industry on fire. Recently releasing his Al. B. Sure! sampled single, "Last Night" featuring Wale, the R&B newcomer is impressing the ears of many and has us yearning to hear more. With his upcoming EP, 'Speechless,' slated to drop this fall, ThisIsRnB recently caught up with the outstanding vocalist to discuss his upcoming album and debut single, how his life differed musically before moving to the United States, and a few other gems that you need to know about the burgeoning heartthrob.

Get into the exclusive interview below:


You're from Sweden, correct?

Yes.

How was your upbringing – music wise, and how did you decide that this is what you wanted to do?

Well, growing up in Sweden, I got introduced to a lot of different sounds of music and genres. For example, the stuff that my parents used to listen to were more older soul music and reggae music and stuff like that. So, I was mainly introduced to the pop scene of music in Sweden. Back then, that's all we had in Sweden was Pop and Rock music. But, I got into R&B just from like being introduced to it first by my dad and then taking it upon myself to research and listen to the music. It's really not a scene for R&B out in Sweden so it was kind of tough being out there trying to do this music and that's actually one of the reasons I ended up moving out here to the states.

Who would you say are some of your biggest influences?

My main influences are Marvin Gaye, Michael Jackson, Babyface and Coldplay. It's so many different artists that I listen to and have been listening to that have been influencing me, but I don't' want to give you a whole wide range [laughs]. Those are the main ones.

Since the first EP that you released in 2011, titled J'Adore, how do you feel your music and sound has expanded since then?

It's not all over the place anymore. That's one thing that people would get from me from that mixtape. It was awesome because I got a lot of support and love for the mixtape from the college market and the people who liked it. It had everything from acoustic-soulful to EDM, so it was all over the place. From there 'til now, I've really been trying to figure out my direction and kind of just hone in on the things that I like. That was actually on the mixtape too, which is a song called "Beautiful Life" that has a more acoustic-soulful feel. From there, I just started building on that and just try to build a direction and sound for myself.

Let's talk about this new single, "Last Night", featuring Wale. I'm a very big fan of the track. I see you used a sample from Al B. Sure!'s "Nite & Day". What made you decide that this was the track to push?

Um, to be honest, that came over time. We made the track, I heard the beat and the sample in it, but I wasn't too sure what it was from. When I researched it, I saw that it was Al B. Sure!'s song and I went back and listened to it so that kind of made me like the track even more. You know, I just felt like when we made it, it was such a fresh track and it was so different. It had it's own lane. We just liked it at the time and we hadn't decided if it was going to be the single or not and it just so happened that we were in the studio talking and we said we needed a feature on the record. We were kind of just joking around in the studio and said Wale would sound great on the record. So, when Wale heard it and cut it, it was really like 'Wow, this has got to be the single,' because it came out exactly the way we would have pictured it to be.

With the new EP that you're delivering this fall, have you decided on a title or is it still just up in the air?

Yeah, sure, we have a title for it. It's actually going to be called Speechless. It's a track on there as well called "Speechless." I felt like it kind of represents my whole journey and coming from Sweden – I'm from a small town in Sweden – it's really all the things I've been dreaming of. It feels like I'm living my dream right now and just being able to do this makes me speechless. So, I felt like that was the appropriate title for that album.

Sure. It's definitely a blessing. How many tracks will be featured on the EP?

Right now, we have 10 songs. It's actually an album that we're shooting for at this point.

Are there any collaborations that we can look forward to hearing?

Yeah…I can't announce anybody right now [laughs], but we've looked over a few people. It's not gonna be too many – it'll probably be just one or two more.

At this point, are there any artists that you would like to collab with?

Yeah, definitely. There are a lot of artists I would love to work with. Right now, I feel like Drake is definitely one of the artists that I really like the direction and what he's going for. He'd definitely be an artist I'd like to collab with. Also, Pharrell would be another producer/artist I would like to work with. I feel like he's just crazy – he kills it. So, that would be a dope mix.

Being that you are an R&B artist, what would you say your favorite love song of all time is?

Oh, wow…that's tough. It's definitely gotta be a Sade song. I feel like she has the best love songs. I'd say, um…probably the song "By Your Side" would be my favorite of all time.

If you could give any words of advice to someone looking to get into the position that you are, what would you say to them?

The most important thing to me is sticking to my guns. I gotta know what I'm doing at all times and really stick to what I'm doing. Don't let yourself be pulled into too many directions and lose yourself as an artist because that's one of the most important things. So, just stick to your guns and really, really work super hard.

If you could be doing anything other than what you're doing now, what would you be doing?

I'd still be doing art – I'd still be creating. I love just creating in general. I also paint when I'm not doing music so I'd probably be trying to make that a career [laughs].

What would you say that you would want for people to take from your music when they listen?

I want them to be inspired. I want them to feel like it's fresh, you know? It's not something that's repetitive or redundant. I want people to hear it and be like "Wow". To feel like it's honest and it's really something that I, as an artist, can stand by. I think that's eventually what I hope to bring to the consumers. I just believe that when you're honest with what you do and what you put out is real and honest, people are going to see that and be inspired by that. So, that's really all I want to do – is inspire.

Tuesday, September 3, 2013 at 4:04PM
|

Post a Comment
|